Living Donation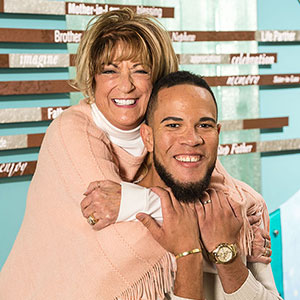 There are more than 95,000 people waiting for a kidney and nearly 14,000 waiting for a liver in the United States. These people desperately need a transplant to save their life. Living donation is one way to save these people's lives, reduce the number of people waiting, and increase the chances a match is found for others!

In need of a kidney or liver and want to learn more about living donation in northeast Ohio? Both University Hospitals and Cleveland Clinic have excellent living donation programs.

University Hospitals

Cleveland Clinic

Looking for your hero, but don't know where to start? Check out The Big Ask, The Big Give program from the National Kidney Foundation!

Paired Donation

Although he wasn't a match for his mom, Ryan was able to donate a kidney, and his mom received one through the paired donation process.  Kidney paired donation is a transplant option for candidates who have a living donor who is medically able, but cannot donate a kidney to their intended candidate because they are incompatible (i.e. poorly matched). Paired exchange donation consists of two or more kidney donor/recipient pairs whose blood types are not compatible. The two recipients trade donors so that each recipient can receive a kidney with a compatible blood type. Once all donors and recipients have been tested, the kidney transplant surgeries can be scheduled to occur.

Learn More

Altruistic Donors
Non-directed donors are living donors who are not related to or known by the recipient but make their donation purely out of selfless motives. This type of donation is also referred to as anonymous, altruistic, altruistic stranger, and stranger-to-stranger living donation. Individuals who are interested in becoming this type of donors should contact transplant centers in their area to discuss the possibility of becoming a donor.