Stay Home Ohio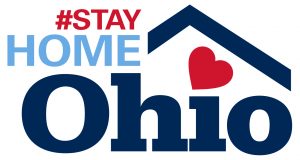 While Ohio begins to carefully reopen, Lifebanc is working in conjunction with other agencies to continue to encourage Ohioans to stay home and stay safe.
We are asking Ohioans from various perspectives to share 'why' they stay home, to emphasize the need to protect vulnerable Ohioans, medical personnel, first responders, and others whose health and safety depend on others to stay home and follow other safety guidelines such as social distancing. Especially for family and loved ones with organ and tissue transplants, it is critical that they are protected and important to share that people with immune-suppressed systems are vulnerable.
Social media is an important part of the communication effort, to encourage and support Ohioans who are staying at home so Ohio can return to business safely, and soon!
Use or customize the #StayHomeOhio message on your social media platforms to share the importance of the continuance of social distancing.
Facebook Messages
• I #stayhomeohio to protect those Ohioans who have had organ or tissue transplants and have weakened immune systems. What we do right now will make a difference for our future health and safety. Stay home, stay safe, and think of others who have health challenges!
• Please #stayhomeOhio so my (relative, friend, neighbor, loved one) can be safe and healthy. Ohioans with organ and tissue transplants are more vulnerable because their immune systems are weaker. It's important to remember those who may have compromised health issues and we can all do our part to protect them now so Ohio can get up and running again.
• My (loved, relative, neighbor, co-worker) is alive today because of the generosity of organ and tissue donors. Please join me in respect to donors, and to protect recipients' immune systems, and #stayhomeOhio.
Twitter
• Organ & tissue donation has restored health to many #Ohioans. You can help keep them safe when you #stayhomeohio. Thank you for remembering the health of others!
• Many Ohioans are healthier today, through organ and tissue donation. #COVID19 poses a big risk to weaker immune systems. Please #stayhomeohio to keep us all safe and healthy!
• I #stayhomeOhio because I have a loved one who received a transplanted (heart, lungs, liver, kidney, tissue) and has weaker immunity. Please do your part to keep all Ohioans safe and healthy!
Instagram Messages
• [Download #stayhomeOhio logo] We know social distancing works – #stayhomeOhio and protect loved ones who have had an organ or tissue transplants!
• [Download #stayhomeOhio logo] Protect Ohioans with organ transplants and #stayhomeOhio
TikTok Messages
• [Show the #stayhomeOhio logo] "Hey – does social distancing work?" Video of persons standing 6' apart, wearing masks.
• [Show the #stayhomeOhio logo] "Practice makes perfect! We know what works to keep Ohioans with organ transplants safe and healthy!" Video of washing hands, shutting door to the outside, etc.