2018 Big Mike Memorial Bike Run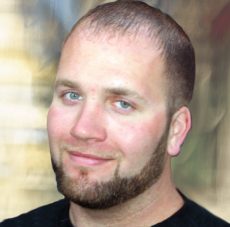 Michael Todd Kerr was the kind of person who would walk into a room and it would light up with love. Michael was 6'8" and lovingly known as "Big Mike" by family and friends. He was fun loving, charming, funny, caring and understanding. He valued a lot in life but family and living life to its fullest were his main goals.
Ten years ago, on July 27, 2008, Mike became an organ donor and continued to help people even in his death by donating his heart, liver, and both kidneys.
The "Big Mike's Memorial Bike Run" is held each summer to honor his memory, his legacy of life and to support Lifebanc. The event was held Sunday, July 22nd and had a fantastic turn out with three recipients of Mike's gifts in attendance to help celebrate the hero.
Watch a video recap of the event provided by Fox8 News.
A heartfelt thank you to those who supported the event, rode in the run and to the Kerr family for your dedication to Mike's Legacy of Life.