Contribute Now
It is through the generous financial contributions of all kinds of difference-makers that Lifebanc is able to support its donor family care initiatives and provide impactful community and professional education about the importance of organ, eye, and tissue donation. These financial gifts from individuals, corporations, and foundations enable Lifebanc to create programs that reach across our community, positively impacting children, adults, medical students, patients awaiting transplants, and healthcare professionals.
Lifebanc deeply and sincerely thanks its financial contributors and supporters of the Lifebanc mission, whose generosity directly leads to saving and healing the lives of our neighbors, friends, and families.
Lifebanc is a nonprofit, 501(c)(3) organization, and all financial contributions are tax-deductible to the extent allowed by IRS regulations. A receipt acknowledging each gift is provided. Lifebanc does not share its mailing list.
Every financial gift, no matter the amount, is greatly appreciated – and makes a difference. Help us continue to save and heal by making a contribution online, or at the following address:
Lifebanc
P.O. Box 933379
Cleveland, Ohio, 44193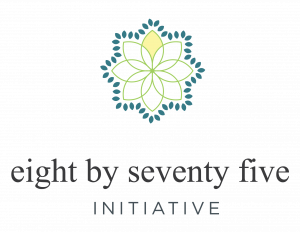 One organ, eye, and tissue donor can save eight lives and enhance the lives of 75 others.
But this benefit to life wouldn't be possible without the people and programs that carry on our mission of hope, happiness, and healing. Through generous financial gifts, we're able to grow our community outreach programs and provide grief support to families whose loved ones gave the gift of life. We'd like you to join our mission.
A gift for life.
The eight by fifty initiative is our way of honoring those whose lives have been touched by organ, eye, and tissue donation while raising funds to expand our valuable services. Bricks, butterflies, and leaves can be purchased to pay tribute to family members, friends, or organizations. The personalized bricks will be installed permanently in our Legacy walkway, and the personalized metallic butterflies and leaves will be displayed on our new Legacy Tree in the Lifebanc gardens.

Any and all financial contributions, no matter the amount, help Lifebanc save and heal lives through organ, eye, and tissue donation.
The eight by seventy five initiative Logo
The logo you see you on this page is more than just a piece of artwork. The benefits of organ donation are exponential – one organ and tissue donor can save eight lives and help seventy five others. This name and logo tell that story. The darkened leaf at the top represents the donor, and the eight surrounding leaves symbolize the eight lives saved. Surrounding that are smaller leaves that signify the lives touched by just one organ and tissue donor.